Life is amazing!
So many people go through life existing, sleep walking through the ins and outs of each day, not fully aware of what they could be if they learned how to live a fulfilled, healthy, and happy life.
The Live to Thrive Monthly Membership is designed to introduce you to how you can Live to Thrive.
Thriving is a whole person experience. That is why we offer nutrition, yoga, meditation, and more for the body, mind, and spirit.
When you enrol in the Live to Thrive Monthly Membership you are enrolling in the opportunity to learn each month more about yourself and about tools you can use to be your healthiest version of yourself.
Each month you will have access to:
2 new healthy recipes and nutrition information fro each recipe
2 new video yoga sessions
2 new guided meditations or breath practices
a copy of that month's Living to Thrive Lifestyle Guide (includes goal setting, gratitude practices, journaling prompts and more)
education related to cancer prevention and living with cancer
pre-recorded educational videos
access to the my weekly newsletter
access to new promotions and workshops
and ongoing access to previous monthly content (until cancellation of membership)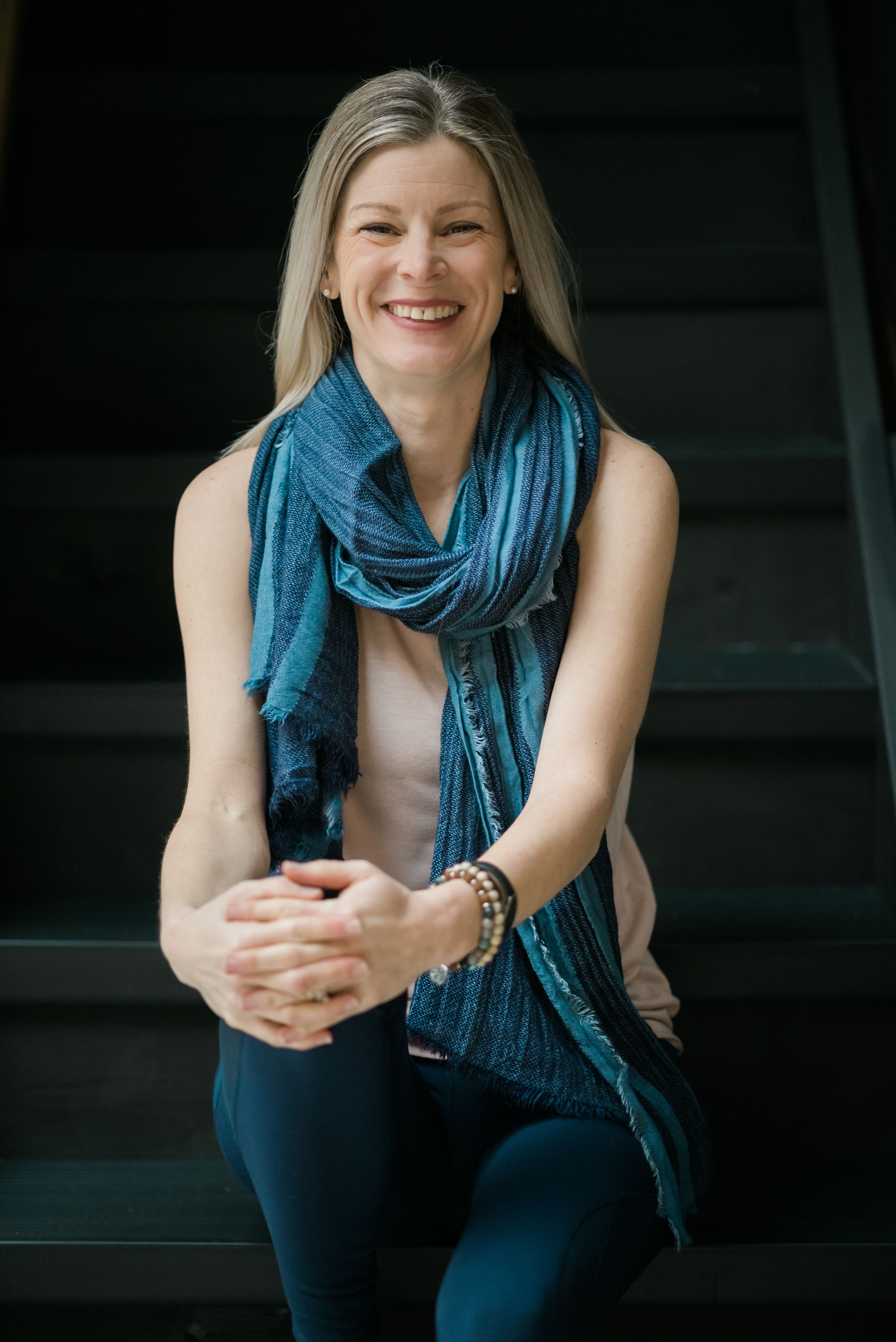 As a cancer survivor, I am deeply passionate about health and wellness. Prior to cancer I thought I was eating healthy; little did I know that I had so much more to learn.
After completing treatment and getting my health back I dug deep into the roots of colon cancer to learn more about how to prevent it and how to live healthier. The successful completion of a culinary nutrition course led me to launch my own business running workshops and personalized nutrition planning for people wanting to change their own lives and prevent disease. The next step in my personal road to health and healing was to become a 200 hour registered yoga teacher. I love leading gentle yoga classes and guided meditations to help people move through their own health and healing process.
I want to share my success story and my passion with you through wellness education. As a former teacher turned culinary nutrition educator and yoga instructor, my objective is to have people eat whole foods, get cooking, get moving, and get healthy.


I was wondering...
When does the membership start and finish?
The membership is open for enrolment now and never ends! It is available to you for as long as you are a member. You decide when you start and when you finish.
What if I don't know how to cook?
Our recipes are designed to be straight forward and easy to prepare. With easy to follow directions you will be cooking up a storm in no time!
What if I have never done yoga or meditation?
Our yoga and meditations are designed for everyone from beginners to seasoned yogis. The beauty of yoga is that you are invited to do what you can in that moment. With ongoing access to the videos you can start and stop, and play and replay to help you learn and grow in your yoga and meditation practices.
What if I am unhappy with the membership?
I would never want you to be unhappy! If you are unsatisfied with the membership, let me know within 30 days of signing up and I will refund you no questions asked.
How long do I have access to the membership?
You will retain access to all of the Thrive Nutrition and Yoga materials for the duration of your subscription. If you cancel your subscription you will lose access to all the materials.